New: Maritime Plain Language Dictionary
The latest version of the Lovoy Maritime Plain Language Dictionary is now available.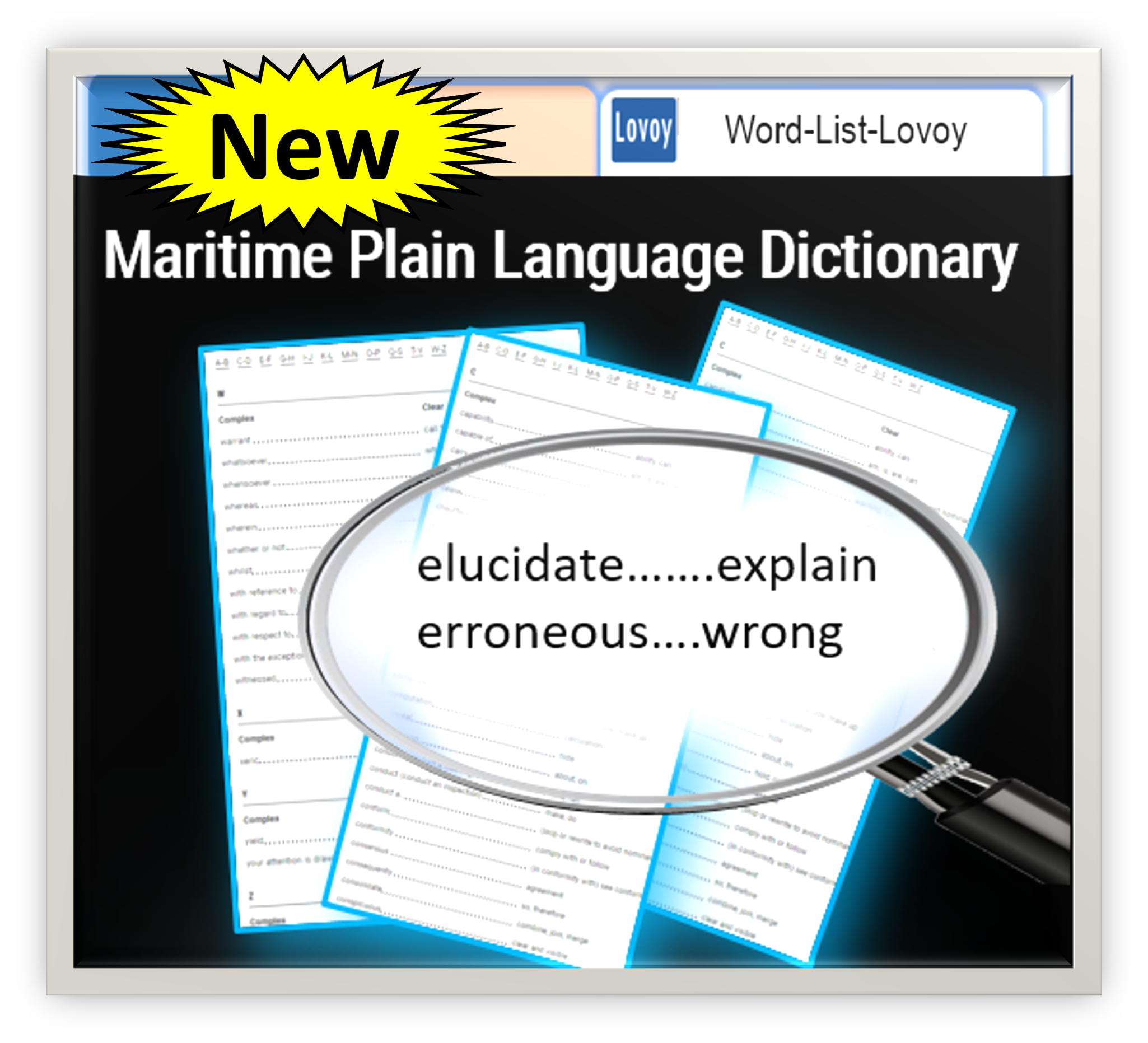 The latest version of the Lovoy Maritime Plain Language Dictionary is available on https://lovoy.info/dictionary/

Since 2009, the Lovoy team analyzed many Safety Management Systems (SMS). The team identified unnecessary complex words often used in maritime SMSs. They made this dictionary to help SMS writers use plain language. Audit standards such as the Tanker Management and Self-Assessment (TMSA) include use of plain language. One element of plain language is to use short everyday words that are easy to understand.
SMS writers should use simple words when possible because reading complex words takes more time, even for native speakers. The dictionary helps writers comply with the ISM Code's requirement to give instructions in a clear and simple manner.

We cannot always use the simplest word. Writers must look at how words fit into the meaning of each specific sentence and then decide. The dictionary is for inspiration – it suggests using the simplest word that will do the job. Effective writers understand the difference between maritime technical and general words. As an example, "bollard" is a marine technical word while "elucidate" is a general and not commonly understood word. We recommend continuing using maritime terms such as "bollard", "forecastle", and other IMO standard marine phrases.